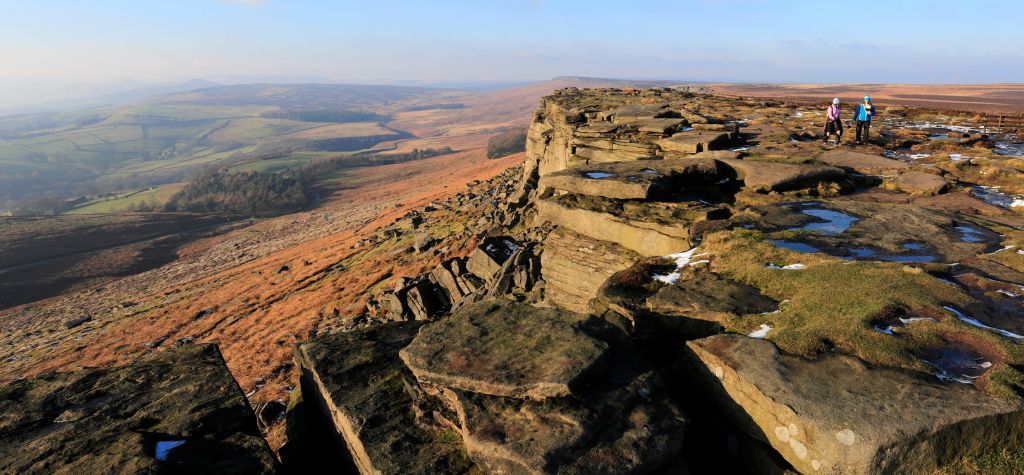 Take advantage of our winter flash sale with 25% off selected BMC guides and maps using code BMCWINTERBONUS20.
Don't forget, BMC members get an extra 10% off all sale items.
For every item purchased during our winter flash sale, the BMC will donate 5% to its Mend Our Mountains (MoM) campaign.
Our sale fund is our way of giving back to the environment, the BMC is passionate about conservation and with your help we can raise vital funds to protect the place we love most.
Your donations will go directly towards the restoration and repair of paths and trails in our national parks and on some of our most iconic peaks.
Click here to find out more about Mend Our Mountains.
Winter flash sale must end 20 February.
Maps
These award-winning maps are compiled from original aerial surveys and field-checked by our experienced hill-walker surveyors, themselves hill-walkers.
These maps are tough, light, durable and 100% waterproof, so perfect for any adventure!
Check out our selection of discounted maps below 👇

Guidebooks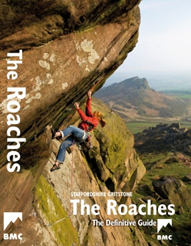 BMC Staffordshire Grit – The Roaches
Featuring over 1,600 routes and 800 boulder problems and presented in a format that combines all the best features of definitive guides this is one of the most exciting guides to have been published in years.
The guide covers the Roaches, Hen Cloud, Ramshaw, Baldstones, Newstones, the Churnet Valley, Castle Naze, Windgather and Bosley Cloud.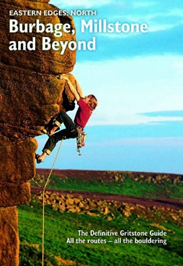 Covering, amongst others, the crags of Burbage, Higgar, Millstone, Lawrencefield, Rivelin, Bell Hagg, Wyming Brook, Bamford, Derwent Edge, Agden Rocher and Wharncliffe.
Covering all boulder problems and routes and featuring full-colour topos, fantastic clear maps, and a dazzling array of superb contemporary and historical photos. It has a fine mix of historical, amusing and inspirational information and anecdotes. Plus graded lists, first ascent lists, a highball list, information to get people away from the usual haunts, information on conditions and the best, most accurate, most up to date information on nearly 2,200 routes and 700 boulder problems.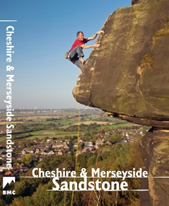 Cheshire and Merseyside Sandstone
Discover the magic of sandstone! A climbing guidebook that showcases the delights of sandstone for all to see. Written by the area's foremost activists it gives an unparalleled depth of knowledge combined with the deepest fondness for the area.
Crags covered: Helsby, Frodsham, Pex Hill, Harmers Wood, Frogsmouth Quarry, The Breck, Irby Quarry, Parbold, South Cheshire.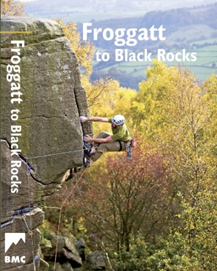 The only guide you will need for this area, written by some of the most active locals in all its areas and now you can tap into their specialist knowledge. Including;
100 boulder problems from V0 to V12
130 action photos
6 Fontainebleau-style bouldering circuits
Over 300 full-colour and photo topos
Featured Crags: Froggatt, Curbar, Baslow, Yarncliffe; Gardom's, Birchen, Chatsworth, Cratcliffe, Robin Hood's Stride, Rowtor, Stanton Moor; Black Rocks, Whatstandwell, Shining Cliff, Amber Valley and many more besides.
This guide details all the crags from the Chew, Kinder and Bleaklow areas in one volume. Coverage stretches to the Glossop and New Mills areas with numerous quarries and secret outcrops as well as to the Saddleworth and Oldham areas.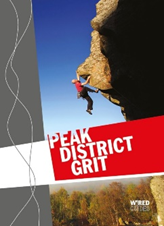 Peak District Grit – Wired Guide
The ultimate guide to Peak District gritstone sets out to embrace the best climbs across the whole of this, the most beloved of all the climbing areas in the UK. From Eastern royalty – Stanage, Froggatt, Curbar and Millstone – to the Western bastions – the Roaches, Ramshaw and Hen Cloud. From the cosy edges of the Burbage Valley to the wild heights of Kinder, Bleaklow and the Chew Valley. Featuring over 2,500 routes!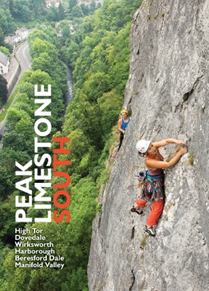 Peak Limestone South is a blockbuster of a book that brings to life the magnificent crags of the south Peak. Sport climbing, trad climbing, bouldering, quarries, tors and caves run through its pages endlessly. Crags you know, crags you don't, old friends and new discoveries, mighty cliffs and mini craglets.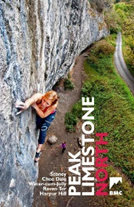 This definitive guidebook covers trad climbing, sport climbing and bouldering on the classic limestone crags in the northern area of the Peak District. Coverage extends to Stoney Middleton, Horseshoe Quarry, Water-cum-Jolly, Raven Tor, Chee Dale, Ravensdale, Smalldale, Staden Quarry, Harpur Hill, Aldery Cliff and more.
Useful Links
For even more guide books, maps and more to inspire you next adventure, check out the full range here!
Check out our Mend our Mountains Beanie - with all profits going to our MoM campaign!