This Mother's Day give someone you love a gift of adventure. Browse our ultimate Mother's Day gift guide to find inspiration for gifts suitable for all budgets.
Inspire (From £8.99)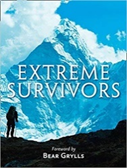 Be astounded as you read 60 of the most astonishing stories of human endurance and endeavour. Find out how Joe Simpson crawled to safety in the South American Andean mountains and Anthony Farrar-Hockley evaded capture after the Battle of Imjin River in the Korean War.

We've all seen the images from the historic Dawn Wall ascent but have you ever thought about the person behind the camera. Get to know Corey Rich and learn about his early days working out of his dorm room and shooting on film to becoming a Nikon ambassador and official photographer of the Dawn Wall, Corey Rich has been capturing iconic shots of adventure superstars for more than two decades.
Plan (From £15)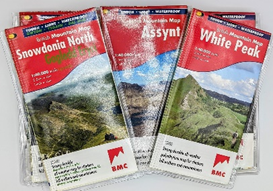 These award-winning maps are compiled from original aerial surveys and field checked by our experienced surveyors, themselves hill-walkers. These maps are tough, light and 100% waterproof so perfect for any adventure!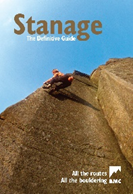 What goes hand in hand with the greatest Mum on earth? The greatest crag on grit of course! Stanage: The Definitive Guide features details of every route and every boulder problem on the crag, so plan a perfect day out on grit together.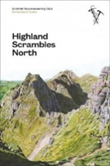 Inspire adventure with Highland Scrambles North. This revised guide describes some of the best scrambles and easy rock climbs in the North-West Highlands of Scotland, the Outer Hebrides and Rum.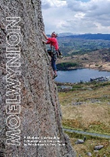 Moelwynion: A Climbers' Club Guide to Y Moelwynion and Cwm Lledr
Help mum seek a new challenge with this comprehensive guide to rock climbing on the cliffs and crags surrounding Blaenau Ffestiniog and Dolwyddelan, this new Climbers' Club guidebook showcases an often-overlooked area of Eryri (Snowdonia).
Go (From £4.49)

Look sharp in the new range of BMC merch. From hoodies to tees we've got an item of clothing to fit whatever your mood or activity. Check out the full range of women's clothing here.
Always have a back-up plan in place! The LifeStraw Peak Series Straw is the essential accessory for hill walking, climbing and mountaineering. This ultralight and durable device is perfect for your backup hydration, emergency or on-the-go needs.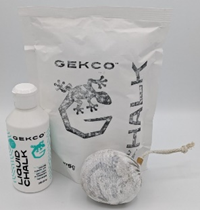 Chalk up with the Gekco Chalk Bundle. Their reusable chalk balls contribute positively to the earth in their production and will last your loved one for years to come.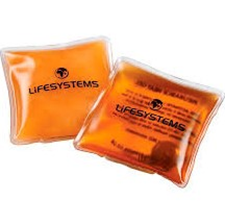 Life Systems Reusable Hand Warmer
Warm hands = warm heart 💖. Whether the outdoor type or not, these re-useable handwarmers will keep them cosy despite the cold. With an integrated power bank feature this gift will help them stay connected.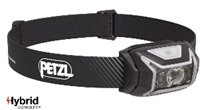 Light their way with the Petzl Actik Core headtorch.
Relax (From £9.99)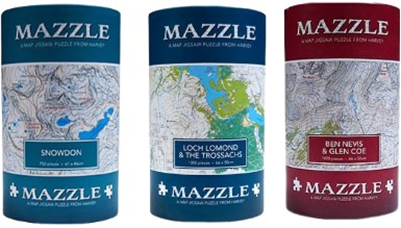 For when the hillside is just too wet and the fireside is more appealing.… Mazzle is a full colour jigsaw based on the renowned Superwalker map, so any hiking addict can examine familiar terrain in detail in the winter evenings when deprived of the hills.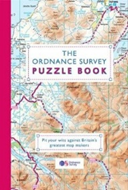 Scratch your head with the Ordnance Survey Puzzle Book featuring 40 maps with puzzles, codes, general knowledge and navigational questions to keep you thinking!
The perfect mother's day gift to inspire an adventure is just a click away!
A full range of all BMC gift ideas and bundles can be found Here.