Introduction
Whether you are a climbing, hill walking or mountaineering enthusiast, it's important to have access to reliable resources that can help you plan and prepare for your next big adventure. That's where books, maps, and guidebooks come in. These tools can provide valuable information about the routes you'll be tackling, the equipment you'll need, and the challenges you may face along the way.
But with so many options out there, it can be overwhelming to try and figure out which ones are the best. That's where we come in. In this blog, we'll be sharing some of our top selling and highly recommended books, maps, and guidebooks on the market. Whether you're looking for instructional manuals, training guides, beautiful coffee table books, or inspiring memoirs, we've got you covered.
We'll start by discussing some of the best-selling instructional manuals and training guides. These are great for beginners or anyone looking to improve their climbing skills. We'll also highlight some of the most popular maps and guidebooks, which can provide valuable information about the routes and terrain you'll be tackling.
Next, we'll share some of the most inspiring and beautifully photographed coffee table books. These are great for anyone looking to add a little inspiration and beauty to their bookshelf. And finally, we'll round out our list with some of the most memorable and exciting climbing memoirs. These books provide a unique look into the personal experiences and challenges faced by some of the most accomplished climbers in the world.
So, whether you're an experienced climber or just getting started, we hope you'll find something on this list that speaks to your love of the sport. Let's get started!
Training & Instructional Guides
Beastmaking - Written by Ned Feehally, one of the world's top climbers and a co-founder of Beastmaker, it is designed to provide normal people – like you and me – with the tools we need to get the most out of climbing. Free from jargon, it is intended to provide enough information for us to work out what we need to train, and to help us to train it.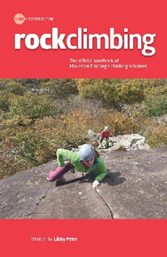 Rock Climbing, Essential Skills and Techniques – MTUK-Written by Libby Peter, one of the best-known rock-climbing instructors in the UK, it covers un-roped bouldering and movement skills as well as every aspect of indoor, single and multi-pitch rock climbing, abseiling, problem solving, the climbing environment, the history and development of the sport and much more. This book is a reference tool for every climber, from novice to expert, as well as containing specific ideas for anyone wanting to help coach and instruct others. It is the official handbook for the UK and Ireland qualification system that includes all of Mountain Training's qualifications as well as their Rock Skills courses. It is endorsed by the BMC, Mountaineering Scotland and Mountaineering Ireland.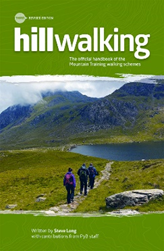 Hillwalking Handbook, 3rd edition, MTUK - Packed with essential information and techniques in three parts: Getting Around in the Climb hills, The Upland Environment and Group Management. The book is a reference tool for every walker as well as for those who wish to lead in the Climb hills. Its functional design with easy-reference colour-coded pages, striking illustrations that complement the text and accurate relief and line maps make Hill Walking an indispensable guide to the skills required for summer hill walking.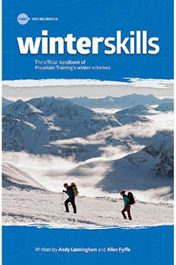 Winter Skills: Essential Walking and Climbing Techniques - This is a major reference book for all walkers and climbers who want to explore the mountains of the UK and Ireland in winter conditions, as well as for those who wish to lead groups. Covering everything from the winter environment, basic winter skills, snow and avalanche, security on steep ground, winter climbing and winter incidents. This book has been written by Andy Cunningham and Allen Fyffe and provides an indispensable guide to the skills required for winter walking and climbing.
Maps
All BMC Maps are produced in conjunction with the HARVEY mapping and are tough, durable and 100% waterproof. Essential pieces of kit for heading out on your next adventure!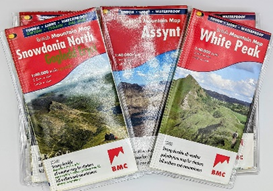 Why not check out this video for some valuable map reading advice!
Guidebooks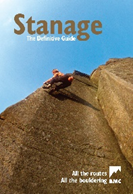 Stanage – Definitive Guide – Featuring details of every route and every boulder problem on the crag, Stanage The Definitive Guide from The BMC is a comprehensive climbing guidebook to Stanage in The Peak District. Innovative features such as bouldering circuits and My Favourite Five, as well as all the other great features we have come to expect from BMC guides, this is a great guide to perhaps the greatest crag on grit.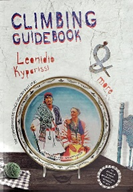 Leonidio Climbing Guide - There are many reasons to consider Leonidio as 'the new Kalymnos' but the local climbing cooperative, who have published this guidebook, present the area with its own history and unique qualities. Situated on the Mediterranean coast of the Peloponnese peninsula, surrounded by beautiful rock formations, the small town of Leonidio is a perfect destination for climbing in Greece.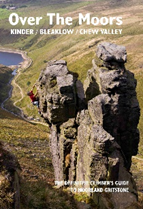 Over the Moors - Where jagged adventures, breath-taking scenery and sublime routes meet to give the wildest climbing on gritstone. This guide details all the crags from the Chew, Kinder and Bleaklow areas in one volume. Coverage stretches to the Glossop and New Mills areas with numerous quarries and secret outcrops as well as to the Saddleworth and Oldham areas.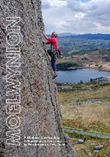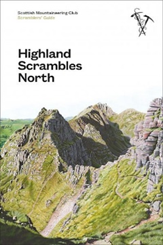 Highland Scrambles North - This newly delineated guide describes some of the best scrambles and easy rock climbs in the North-West Highlands of Scotland, the Outer Hebrides and Rum.
Coffee Table Books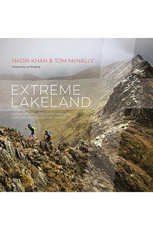 Extreme Lakeland - A Photographic Journey through Lakeland Adventure Sports. This is a stunning photographic celebration of all that makes the Lake District a magnet for those with a heart for adventure and who want to immerse themselves in the beauty of the hills and mountains of this jewel in the English landscape.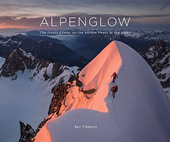 Alpenglow - A spectacular journey of personal adventure, immersive art and breath-taking scenery, combining inspiration with detailed local knowledge.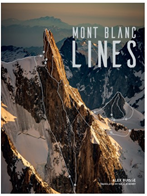 Mont Blanc Lines - In Mont Blanc Lines, photographer and alpinist Alex Buisse has travelled the Mont Blanc massif to capture images of all the major mountain faces and to trace the classic climbing and skiing lines.
Inspirational Memoirs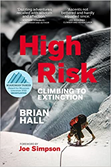 High Risk -Shortlisted for the Boardman Tasker Award for Mountain Literature 2022, Brian Hall recalls the adventures of his friends who risked everything to stand on the world's highest peaks.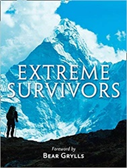 Extreme Survivors – The story of 60 of the most astonishing stories of human endurance and endeavour. Featuring stories from Joe Simpson, Shackleton and Naheeda Bi.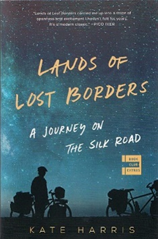 Lands of Lost Borders - Kate Harris details the journey along Marco Polo's Silk Road—from Turkey, Central Asia, Tibet China.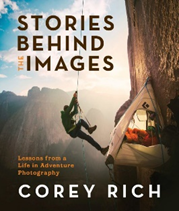 Stories Behind the Image - Nikon ambassador Corey Rich's photography tips and photographing superstar athletes including; Tommy Caldwell, Beth Rodden, Kelly Slater, Bear Grylls and Alex Honnold.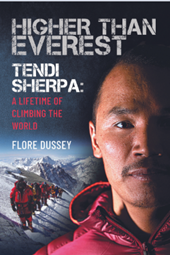 Higher Than Everest - Follows the extraordinary story of Tendi Sherpa, a Nepalese mountain guide who has climbed the highest peaks on the planet. He has climbed 21 summits over 8,000 metres, including 14 ascents of Everest, and has achieved his hero status by helping mountaineers in the 'Death Zone' (above 8,000m).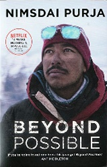 Beyond Possible: Nimsdai Purja - Nimsdai is the first man ever to summit all 8000m 'Death Zone' peaks in less than 7 months, and this book reveals the man behind the climbs – how his early life in Nepal and Special Forces training made him the person to go beyond possible.
Key Takeaways
Having the right books, maps, and guidebooks can make all the difference when it comes to planning and preparing for a successful climbing trip. From instructional manuals and training guides to beautiful coffee table books and inspiring memoirs, there are so many great resources available for climbers of all levels.
We hope that this blog has provided you with some valuable recommendations for some of our most popular and highly recommended books, maps, and guidebooks on the market. Whether you're looking to improve your skills, find new routes to tackle, or simply be inspired, there's something for everyone on this list.
So, grab your gear and get ready to conquer new heights in 2023! Check out the full range of guide books and maps from The BMC here.